Limited-Income Rainwater Harvesting Loan & Grant Program
Interested in collecting rainwater on your property to help water your plants, shade your home, cool urban temperatures, grow your garden, and increase biodiversity in Tucson? If so, rainwater harvesting would be a great option for you to look into. These systems, although very beneficial and cost-saving over time, can have an expensive upfront cost that isn't realistic for limited-income families. However, with Tucson Water's rebate program and additional funding, rainwater harvesting is an attainable possibility for limited-income households. Our program provides access to grants and zero-interest loans that help participating families qualify for the Tucson Water rebate, as well as providing households with the option to pay for these systems over time.
Qualifying participants can receive a passive system and/or an active system. The full rebate amount that can be received if the system is sized to capture at least one inch of rainwater from the drainage area will receive $1/gallon for active systems and $1.50/gallon for passive. If a system is not sized large enough to capture the full one inch of rainfall, the customer will receive $0.50/gal for all system features.
Tucson Water is enacting a new rebate process and rebate amounts beginning on July 1, 2023. With this new rebate process, Tucson Water has an increased involvement; SERI's program process can be seen below.
Do I Qualify?
Tucson Water customer and account in good standing
Attend a rainwater harvesting online workshop
Adjusted gross income is equal to or less than 200% of the Federal Poverty Level (FPL) (see chart below)
Homeowner of a single-family dwelling
Renter of a single-family dwelling (with signed letter of agreement from landlord)
Property taxes paid
If your household adjusted gross income is equal to or less than 100% of the Federal Poverty Level (FPL) you qualify for a grant of up to $1,000. If your household adjusted gross income is great than 100% of the FPL but less than or equal to 200% FPL, you qualify for a grant of up to $750. If needed, loans of up to $2,000 are available to all households that meet the requirements for our program. If you obtain a loan, you must make a deposit of $20.00 or 10% of its value (the higher amount will be applied). Most loans are for 12 months.
Attend a Workshop
No upcoming events. Please check back later.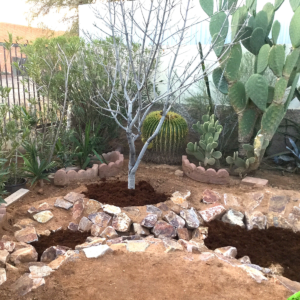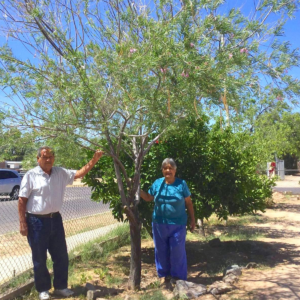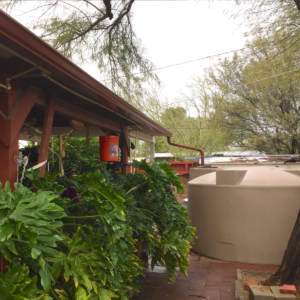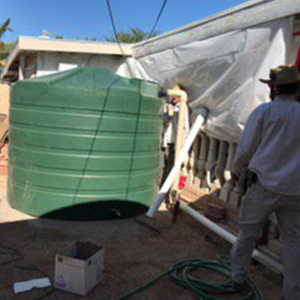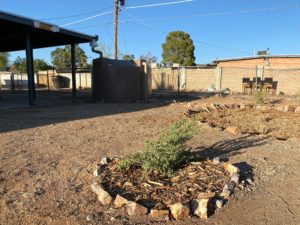 Steps of the Program
As a participant in the program, you have the option to have SERI staff represent and assist you through each step of the program.
Trees and Shrubs
Participants in our Limited-Income Rainwater Harvesting Loan & Grant Program as of February 1st, 2022 can order up to two trees and two shrubs to help increase tree canopy at their home and in their neighborhood. With funding from Tucson Water and City of Tucson we are able to provide participants with trees and shrubs for free.
We partner with nurseries in Tucson to provide participants with a selection of trees and shrubs that are drought tolerant desert adaptive. When participants order their trees and shrubs through our program, they will receive educational material on planting and maintenance.
To order trees and shrubs please request an order form by emailing workshops@seriaz.org.
APPLY NOW
*Our program is currently only available to Tucson Water customers.
For more information and/or questions please contact us at seri@seriaz.org.