Solar Empowerment Program
Are you looking to make your home more energy-efficient? Interested in saving money on your monthly energy bill? Do you know how solar energy works? Are solar companies telling you that you don't use enough electricity to get a solar system?
Solar energy allows you to reduce the cost of energy used in your home, reduces pollution and supports energy independence. We are here to help you! We partner with Technicians For Sustainability (TFS) to provide loans and grants to low-income households for roof-top solar systems in order to create environmental resilience for low-income communities in the Tucson Metropolitan Area.
IMPORTANT: This program is currently open only to homeowners in single-family homes (no mobile homes or apartments). Your roof should be in good condition, and the structure must be appropriate for solar panels and permitted. If you are behind on your property taxes, they must be paid before acceptance into the program. Approval of an application by SERI does not guarantee that you will receive a solar rooftop system. Your home must meet all of the requirements for an installation. TFS has the final decision on installation of a solar rooftop system on your home.
Do You Qualify?
Household income must be 80% or below the HUD income limits (see chart below)
Homeowner of a single-family dwelling
Roof in good condition and appropriate for solar panels
Current on property taxes and any prior loans from SERI
Home is not in TEP saturation zone (SERI will verify for you)
How Does the Program Work?
Grants of up to 30% of the cost of your system if your income is between 50% – 80% of the HUD Median Family Income.
Grants of up to 50% of the cost of your system if your income is 50% or below the HUD Median Family Income.
TFS will assist you with obtaining loans from the Clean Energy Credit Union. Often your monthly loan payment will be less than your monthly savings on your electrical bill.
Installations may also qualify for federal and state tax credits.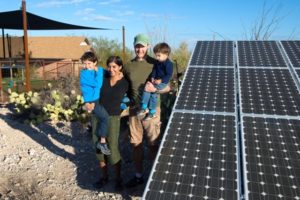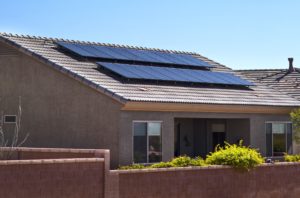 Apply Now!
Please send your application and income documentation (W2, income taxes 2021, two of your most current pay stubs, social security letter, no income letter) to flor.sandoval@seriaz.org.
We may need additional information for the program.