Limited-Income Gray Water Loan & Grant Program
Interested in collecting wastewater from your hand-washing sinks, showers, bathtubs and clothes washing machines to water your backyard plants and trees? Our Limited-Income Gray Water Program seeks to increase the participation of limited-income households in Tucson Water's Gray Water Rebate Program. Many limited-income households cannot afford the upfront costs to install gray water irrigation systems. With funding from Tucson Water, our program provides a grant of up to $200 and a 0-interest loan of up to $1,000 for your household to pay for the systems over time and qualify for Tucson Water's rebate. If you obtain a loan, you must make a deposit of $20.00 or 10% of its value (the higher amount will be applied). Most loans are for 12 months. A permit will be required to modify drainage plumbing/piping from any fixture. A permit will not be required to use a pre-existing gravity stub-out from the washing machine.
Do You Qualify?
Tucson Water customer and account in good standing
Attend a gray water online workshop
Adjusted gross income is equal to or less than 200% of the Federal Poverty Level (FPL) (see chart below)
Homeowner of a single-family dwelling
Renter of a single-family dwelling (with signed letter of agreement from landlord)
Property taxes paid
If you already have a gray water irrigation system, it needs to have been purchased after January 1, 2013
Attend a Workshop
No upcoming events. Please check back later.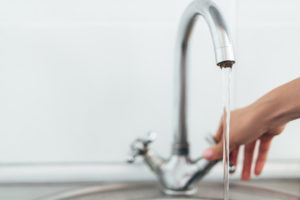 Education & Resources
*Our program is currently only available to Tucson Water customers.
For more information and/or questions please contact us at seri@seriaz.org.