Fair Housing Basics – English
Wednesday, June 23, 2021 @ 5:00 pm - 8:00 pm
Free (Registration encouraged)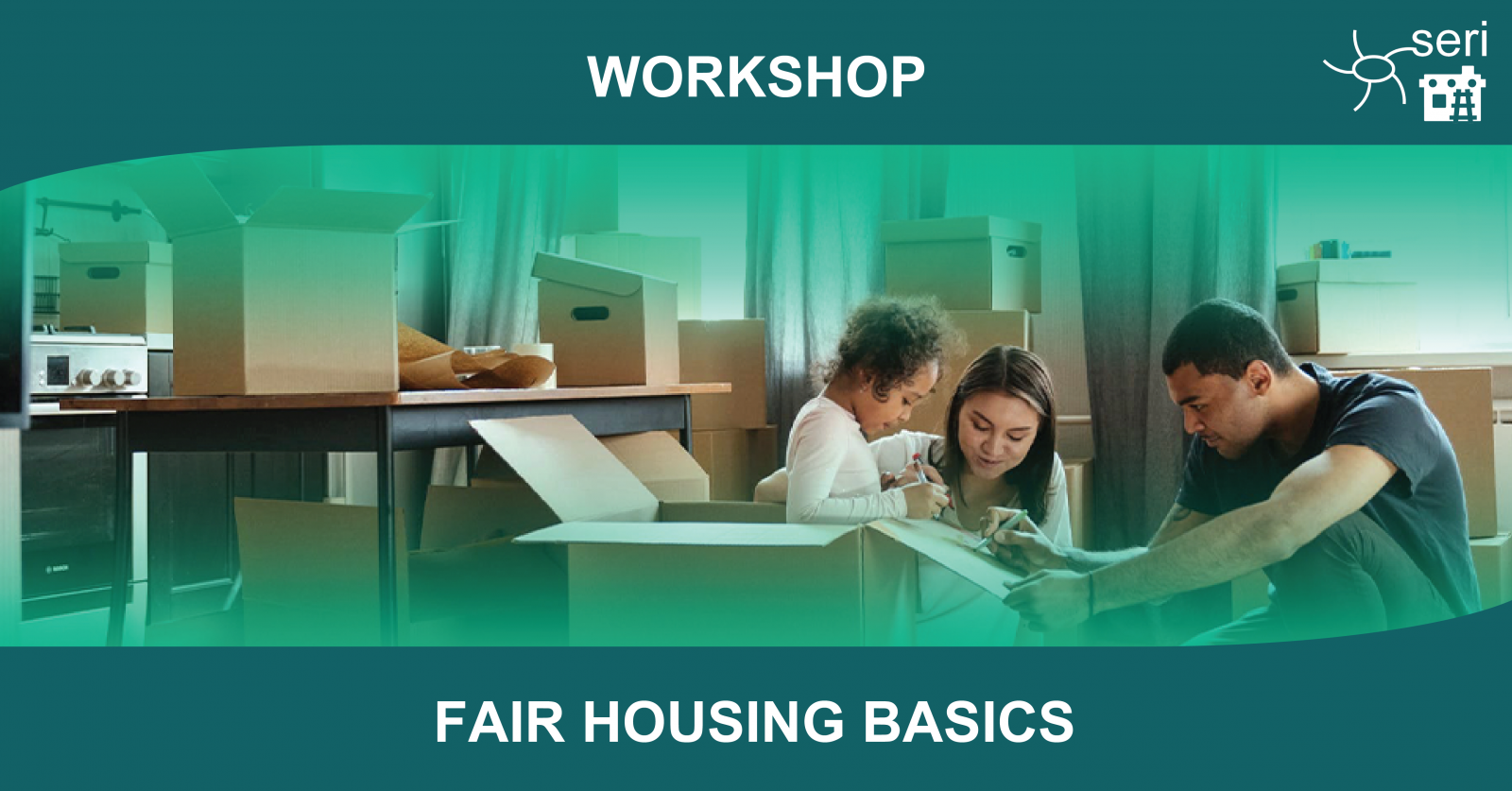 5:00 p.m., Wednesday, June 23rd, online and free. Are you a renter, home buyer, housing provider or lender? Fair housing impacts where everyone can live, work and engage in your community. During this workshop you will learn about the basics of fair housing including the Fair Housing Act, the seven federal protected classes, what is prohibited, possible signs of discrimination, and more. Additionally, if you think you have experienced (or your client has experienced) unlawful discrimination in housing learn how to file a complaint with SERI. Please register here https://us02web.zoom.us/meeting/register/tZcufu6qqDgsHdBObN7x1c0ygGnDyY3PI66v. For questions workshops@seriaz.org.
We are a Arizona Relay Friendly Business.
This material is based on work supported by the Department of Housing and Urban Development (HUD) under FHIP Grant EOI FEOI20038. Any opinion, findings, and conclusions or recommendations expressed in this material are those of the author(s) and do not necessarily reflect the views of HUD.
Related Events