Disabilities and Fair Housing – English
Monday, July 12, 2021 @ 5:00 pm - 8:00 pm
Free (Registration encouraged)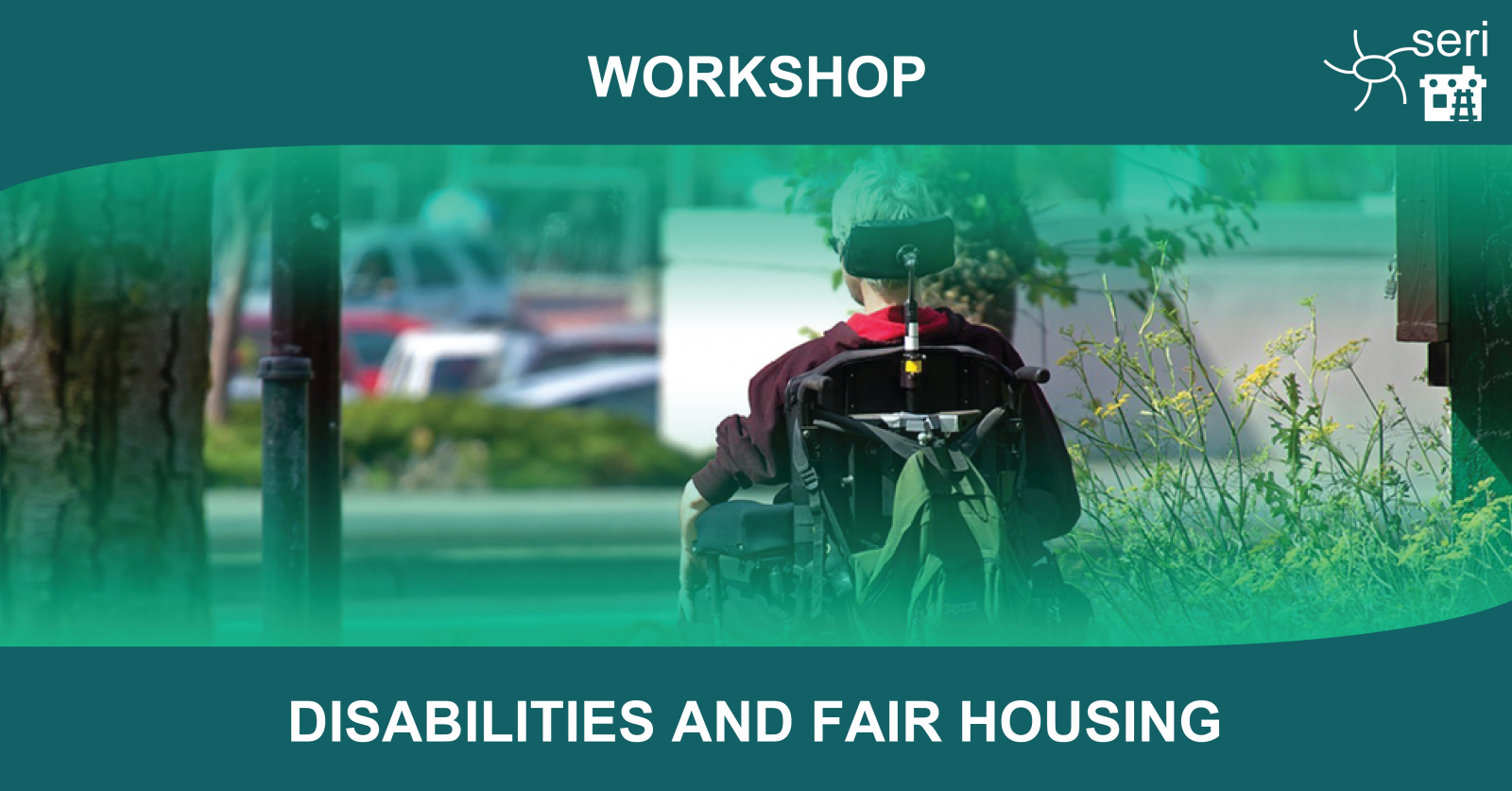 5:00 p.m., Monday, July 12th, online and free. More than 50% of housing complaints investigated each year from HUD, state and local agencies combined are because of disability. During this workshop you will learn how disability is protected under the Fair Housing Act along with what falls under a disability, reasonable accommodations, reasonable modifications and accessibility requirements for buildings. Additionally, if you think you have experienced unlawful discrimination in housing because of disability you will learn how to file a complaint with SERI.
Please register here https://us02web.zoom.us/meeting/register/tZcvc-qtrzwsHdfBqGe0KjZyHZjxVhDuaLvM. For questions workshops@seriaz.org.
We are a Arizona Relay Friendly Business.
This material is based on work supported by the Department of Housing and Urban Development (HUD) under FHIP Grant EOI FEOI20038. Any opinion, findings, and conclusions or recommendations expressed in this material are those of the authors and do not necessarily reflect the views of HUD.